Vehicle Details
2008 VW Crafter 18 seater with Mellor Body
£15500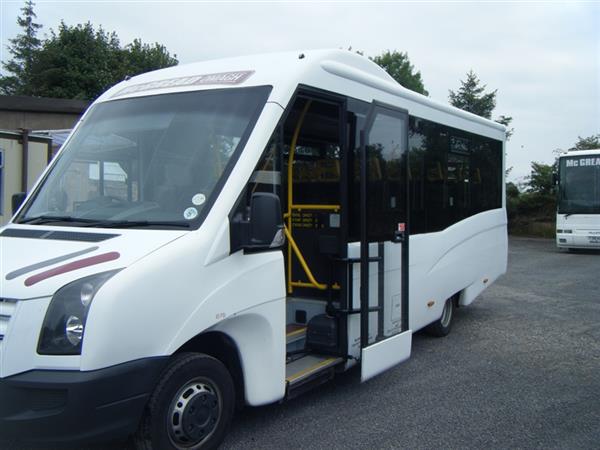 ---
2008 VW Crafter 18 seater with Mellor Body.
Beautiful condition, inside unmarked, really as new.
97000 miles
3 point seat belts.
Space heater
Blue night lights
MoT Test to November 2016
Loss of contracts only reason for sale
The rear and aisle seats are on tracking so can be removed easily.
Wide Coachbuilt boidywork
Drives as new
Ricon Tail-lift
Based In Northern Ireland but will deliver to mainland UK.
---
Please note that unless otherwise stated, all commercial vehicles sold in UK or EU are subject to VAT at the current rate. VAT is not payable on exports to non EU countries provided proof of export is provided in the form of a shipping bill of lading.