Vehicle Details
BRISTOL VR DOUBLE DECKER, STATIC UNIT
£2000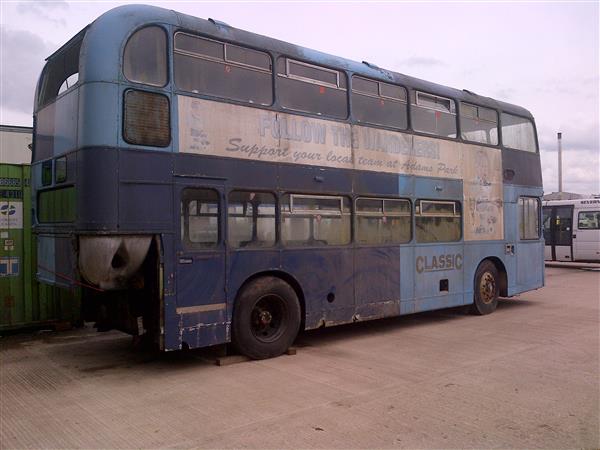 ---
THIS BUS HAS BEEN STRIPPED OUT INSIDE AND REQUIRES WORK TO BE USED AS A CLASSROOM OR STATIC CANTEEN ETC.
ADD £350 FOR DELIVERIES UP TO 200 MILES INCLUDING LONDON
OTHER STATIC UNITS AVAILABLE
CAN REPAINT TO COLOUR OF YOUR CHOICE FOR £1250
VIEW IN WINSFORD (CW7 3PZ)
---
Please note that unless otherwise stated, all commercial vehicles sold in UK or EU are subject to VAT at the current rate. VAT is not payable on exports to non EU countries provided proof of export is provided in the form of a shipping bill of lading.