Vehicle Details
MCW Metrobus ideal for export low emission, under 4.00 metres tall
£10000 PLUS VAT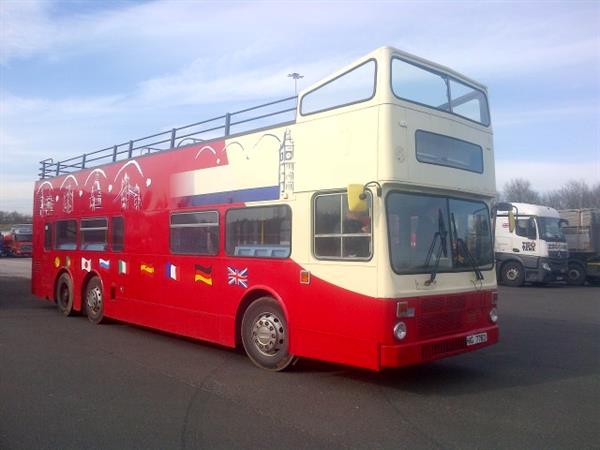 ---
LESS THAN 4 METRES HIGH
FULL OPEN TOP
IVECO LOW EMISSION ENGINE, LEZ COMPLIANT
NEW MOT TEST CERTIFICATE
DRIVES VERY WELL
WOULD MAKE GREAT RESTAURANT/FESTIVAL BUS
TO BE SOLD WITH CURRENT SIGNWRITING REMOVED.
REPAINTEDTO A COLOUR OF YOUR CHOICE FOR AN EXTRA £2000
i HAD 7 OF THESE AND THE OTHERS HAVE BEEN SHIPPED TO JAPAN, NEW ZEALAND AND SPAIN. NOW ONLY 2 LEFT.
---
Please note that unless otherwise stated, all commercial vehicles sold in UK or EU are subject to VAT at the current rate. VAT is not payable on exports to non EU countries provided proof of export is provided in the form of a shipping bill of lading.