Vehicle Details
VOLVO OLYMPIAN LONG WHEEL BASE STATIC UNIT
£3000 PLUS VAT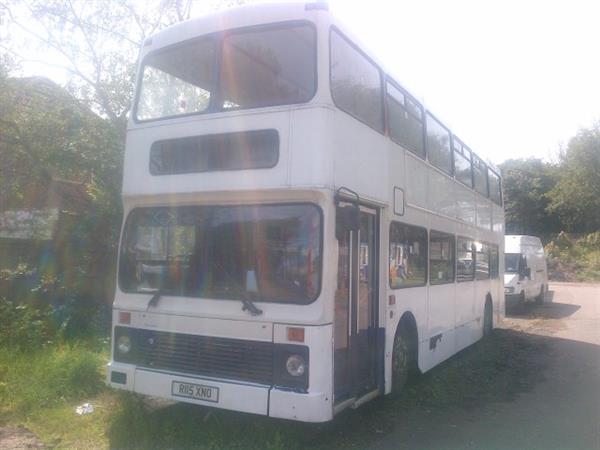 ---
R115XNO
EX STAGECOACH
BEEN OFF THE ROAD SOME TIME
RUNS BUT NEEDS NEW ALTERNATOR HENCE PRICE
WILL DELIVER UP TO 100 MILES FREE OF CHARGE.
CLEAN INSIDE BUT EXTERIOR PAINTWORK IS SHABBY
I ALSO HAVE 4 OTHER DOUBLE DECKERS AVAILABLE AS STATIC UNITS PRICED FROM £2500 PLUS VAT INCLUDING DELIVERY.
---
Please note that unless otherwise stated, all commercial vehicles sold in UK or EU are subject to VAT at the current rate. VAT is not payable on exports to non EU countries provided proof of export is provided in the form of a shipping bill of lading.