Vehicle Details
2013 VAN HOOL TX17 ASTRON
£197,500 PLUS VAT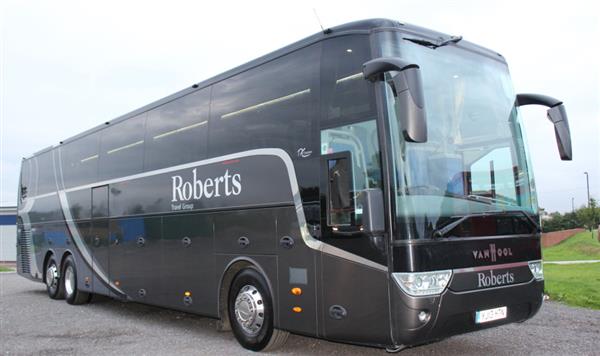 ---
2013 Vanhool TX17 Astron
Man Engine.
55 Part leather recliners with grab handles, seat back tables, magazine nets and foot rests.
Courier Seats.
Lapbelts.
Air conditioning
Tinted double glazed windows and curtains.
Centre sunken toilet.
Centre continental door powered.
Dash fridge.
Centre drinks dispenser, boiler and sink.
Wood effect flooring and carpet.
Aircraft style lockers.
Drivers bunk.
DVD with three drop down monitors.
Reverse camera and dashboard monitor.
CD/Radio/PA.
Alloy Wheels.
---
Please note that unless otherwise stated, all commercial vehicles sold in UK or EU are subject to VAT at the current rate. VAT is not payable on exports to non EU countries provided proof of export is provided in the form of a shipping bill of lading.