Vehicle Details
1982 MCW Metrobus
£10,000 plus vat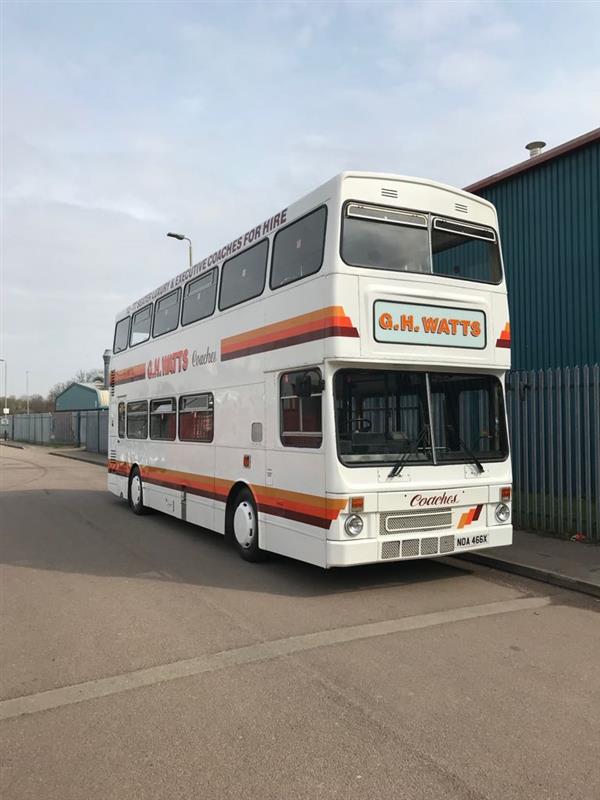 ---
Ex West Midlands
Front entrance
Front staircase
Very very good condition
2 owners from new.
Good headroom in both levels.
New mot 9.50 metres long
4.40 metres tall
2.50 metres wide
---
Please note that unless otherwise stated, all commercial vehicles sold in UK or EU are subject to VAT at the current rate. VAT is not payable on exports to non EU countries provided proof of export is provided in the form of a shipping bill of lading.