Vehicle Details
2007 BOVA MAGIQ EXECUTIVE TOURING COACH
£44000 PLUS VAT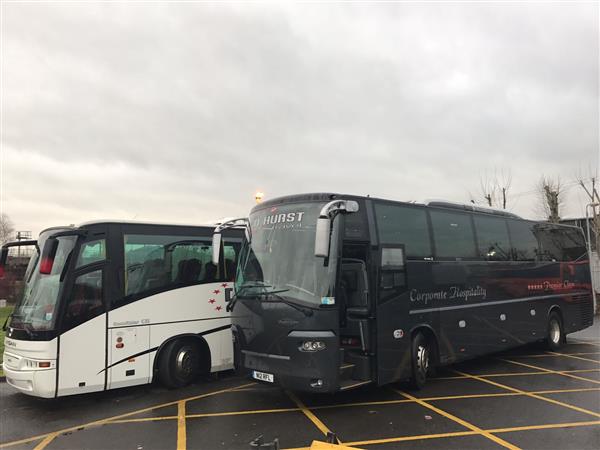 ---
2007 Daf Paccar Bova Maqic
6 speed manual gearbox,
49 seater executive
centre toilet
full leather trim
ex Ellisions coach
240 v inverter microwave,
drink s machine,
driver s bunk
, air con ,
radio dvd 2 monitors
digital tacho
Mileage 80k
Met Grey paint work
Mot Feb 2019
Reversing camera
Newer shape front and rear led lights
Ad blue
Alloys
Just had for Mot.
All new brakes, new front end suspension bushes changed all , all new brake pipes , frame work solid
---
Please note that unless otherwise stated, all commercial vehicles sold in UK or EU are subject to VAT at the current rate. VAT is not payable on exports to non EU countries provided proof of export is provided in the form of a shipping bill of lading.